The Grand Lodge of Ireland is the second most senior Grand Lodge in the world and the oldest in continuous existence.  We welcome you to this website which will serve you as a guide to our fraternity and is intended to assist you in finding the answers to some common questions.
If you wish to book a tour of Freemasons' Hall in Dublin, or if there is any information you require that you cannot find here, please contact us for assistance. Read More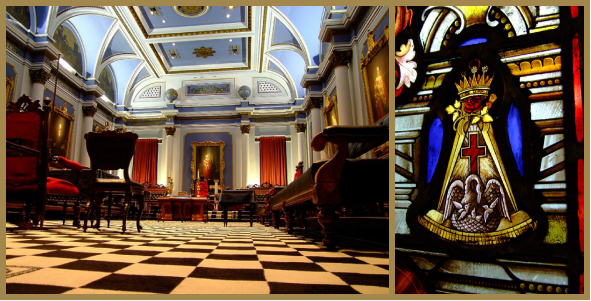 Public Tours
Tours of Freemasons' Hall are temporarily suspended and the Museum is closed to the public until further notice. Many apologies for any inconvenience.
Masonic Charities
Benevolence has always been the cornerstone of Freemasonry. Goodwill to all and a desire to help those less fortunate are fundamental principles of the Masonic Fraternity and therefore, charitable giving is a major part of membership of the Freemasons.
Our members engage in acts of benevolence in a variety of ways, either through simple gestures such as gift giving, or through the raising of monies for a variety of funds which help a wide variety of people. Read More